Doors
The Dale & Jax team installs and repairs commercial doors for buildings throughout Montana, Wyoming and beyond. We pride ourselves in providing quality durable door products, exceptional service and workmanship.
We work with a variety of commercial doors products, from exterior entrances, security doors, and glass storefronts to interior doors for your commercial building.  There are a lot of products, styles, materials and designs available. Before you begin, let us help with the research for the perfect doors and systems that are convenient for customers and employees… while providing the right look and security required. You can choose metal doors, glass doors, manual doors, automatic doors, and more.
Glass doors let light into your building and can be very durable and attractive. Tinted glass reduces the direct the heat that enters your building along with the light.
Hollow metal doors are also very durable and secure. Some are actually with polystyrene or similar materials. It may be the perfect choice for side and back entrances.
Automatic doors can include motion sensors that open the doors when someone approaches, while others, which are generally referred to as handicap doors, will open when a button is pushed.
Your retail space is valuable and your storefront provides a first impression. We can help you find the perfect doors that are inviting, while keeping your space secure and safe.
There are many commercial applications of specialized doors for interior office spaces or commercial areas that need separation or privacy. We can find solutions that are attractive and lasting.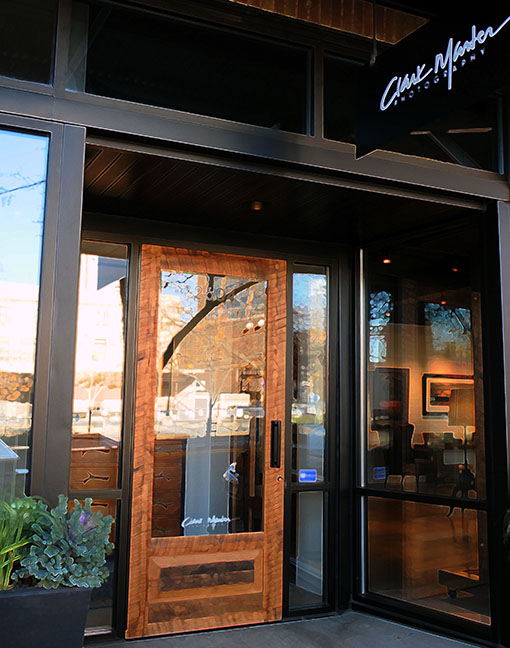 Aluminum Storefront Entrances
Steel doors and operators – Swing door operators provide many features and functions to make existing doors easily accessible.
Sliding doors – Automatic sliding doors have many basic functions, some of which include: automatic mode with full-opening width and/or reduced-opening width; and exit-only for traffic control.
Bi-fold and Telescoping – Where space is at a premium, bi-fold doors allow quick and easy access, and are ideally suited to buildings with narrow entrances.
Revolving doors  – These doors are available in hundreds of configurations to meet virtually any application.
Security Doors – Secure, efficient, and smart, the security door selection provides the highest level of quality to meet the customer's needs.
Access Control – Proximity, smart, and multi-technology reader options provide solutions for any physical access control need.
Automatic door accessories – Sensors, switches, wireless communication, and auxiliary products are designed to work with any complimentary automatic door system, and to meet the quality and price specifications of the most demanding customers.